FREE SHIPPING IN EUROPE - 10% OFF ON FIRST PURCHASE SUBSCRIBING NEWSLETTER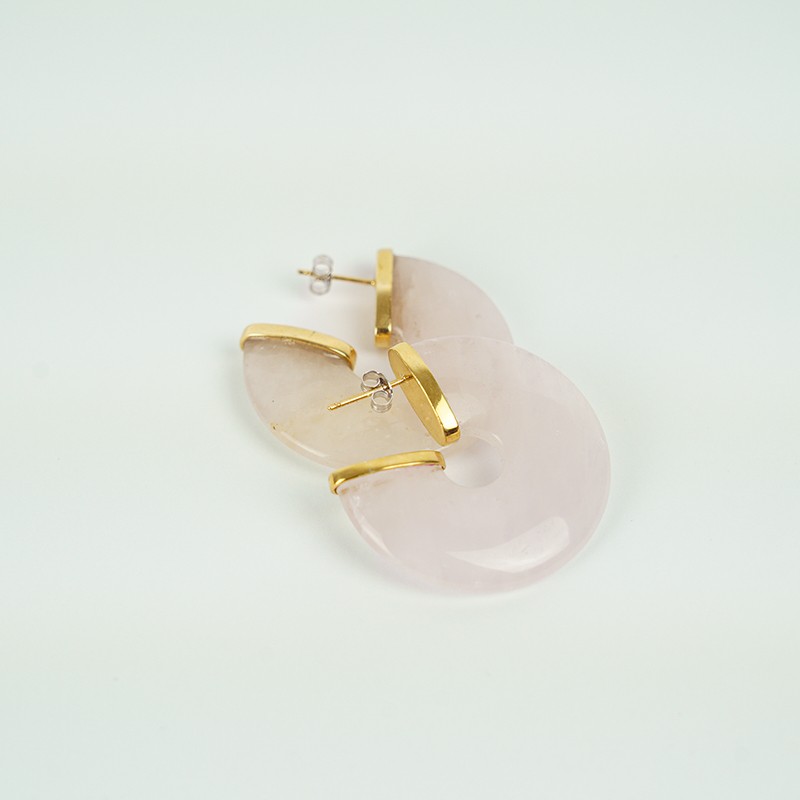  
PINK QUARZ LOOP EARRINGS (size 1)
Earrings made with semi-precious stones, which have always been considered synonymous of beauty and purity.
This style takes inspiration from the earth elements, from natural stones, full of meanings that release vital energy to the wearer.
Refined and distinctive alternative to the classic hoop. Perfect for summer and special occasions.
Each piece is handmade one by one in italian workshops. Product made to order.
Rose quartz donut earrings
Metal components in silver with gilding
Protective E-coating treatment
Measurements: 4 cm diameter
Silver locking pin
Nickel Free
Made in Italy
Gift Box
Each item will be delivered with dedicated packaging, complete with guarantee of authenticity.