CARE
VIRGINIAMAINA products are made with quality materials; we advise handling them carefully in order to preserve and maintain them in perfect condition over time.
CLEANING
To clean the acrylic (plexiglass) gems, we advise using a damp microfiber cloth with an antistatic detergent.
Do not use alcohol-based products or solvents, which could damage the finish.
To polish the aluminium fastenings, use a soft cloth and a mild detergent.
To preserve the leather of the bag, we advise regular cleaning with a soft duster.
Any marks can be removed using a specific detergent for the type of leather.
To clean and preserve the synthetic materials it is preferable to use products suited to delicate fabrics.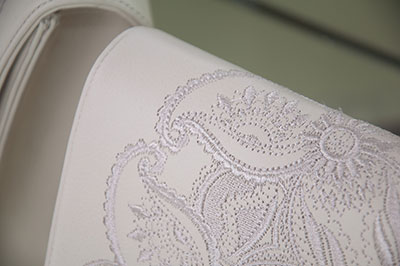 SPARE PARTS & REPAIRS
VIRGINIAMAINA offers a repair service for products purchased online at www.virginiamaina.it.
For items not purchased on the site refer to the store where the product was purchased.
For any spare parts and replacements (replaceable components) an assistance service is available that will evaluate the individual requests and the relative cost management.
For all information items and for further information, please contact the email address customerservice@virginiamaina.it.
GIFT BOX
Each item will be delivered in a dedicated packaging including a box with logo, a soft sachet (for bags) and an authenticity certificate.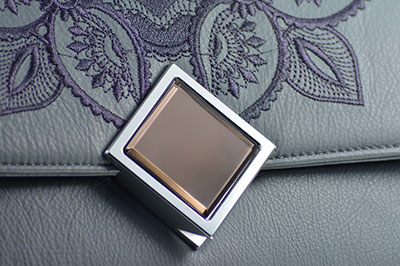 BAGS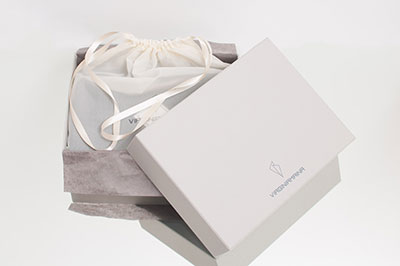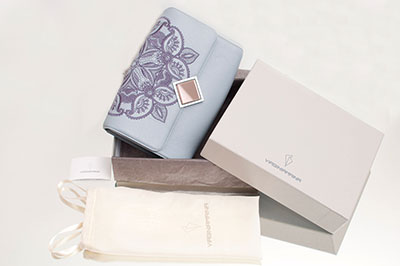 BRACELETS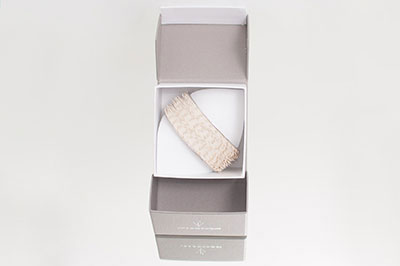 EARRINGS