SMART LUXURY
Imagine fashion moving towards the world of technology blurring the boundaries between these two industries. We believe that being smart and stylish also means adopting high-end advances in technology. Our accessories include NFC (Near Field Communication) tags, passive devices that operate without an independent power supply, functioning only when they are within the range of an active device.
So, it is possible to use it to activate or deactivate a function of a smartphone (volume, brightness), a Wi-Fi or Bluetooth connection or to open or close an application.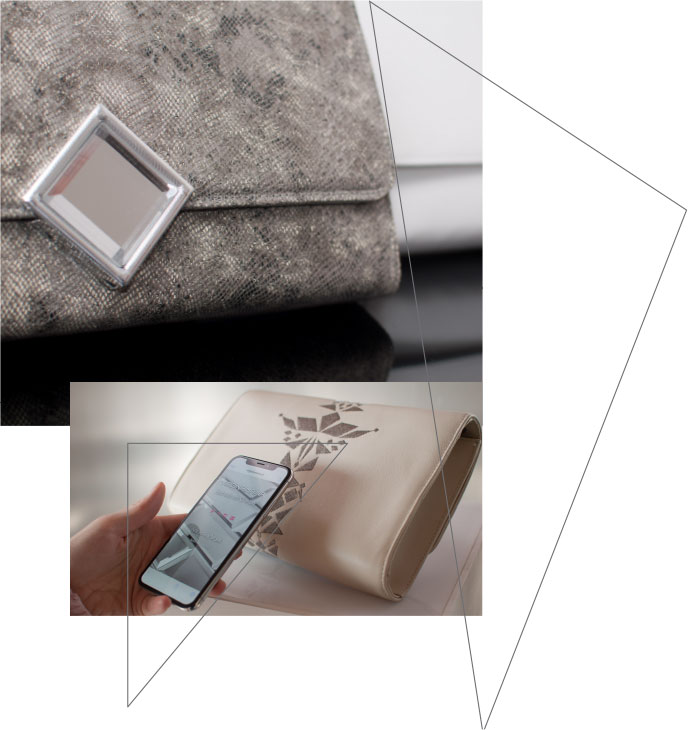 On the back of the bag there is an NFC – NTAG213 rewritable tag (144 bytes memory).
To store or transfer information, such as a Web link, a telephone number or to command a specific application, it is sufficient to place your device near the NFC tag.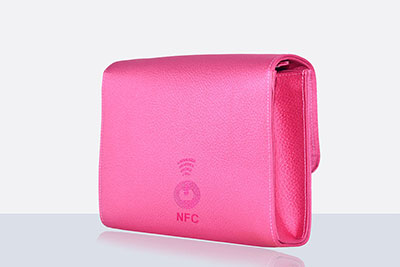 NFC INSTRUCTIONS
Download and install an application for nfc on the smartphone (launcher, trigger…)
Choose a function
Program the tag on your bag by moving the smartphone close to the tag (approximately in the area shown in the picture)
Connect the smartphone and the tag by placing the smartphone against the tag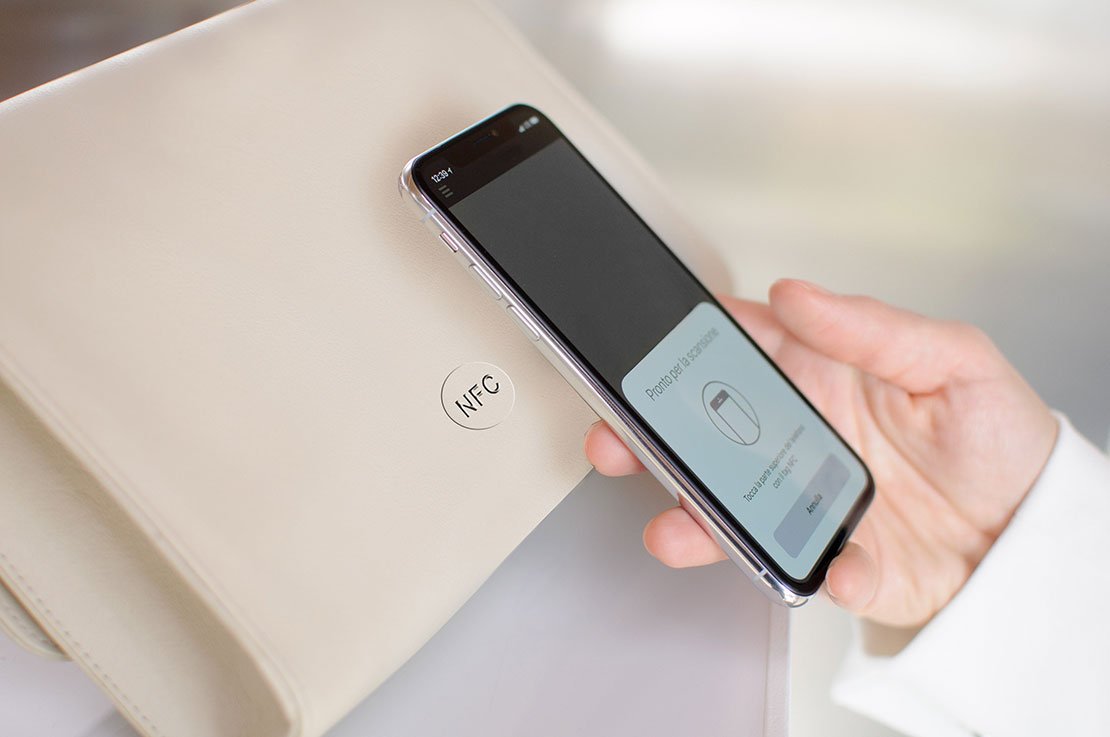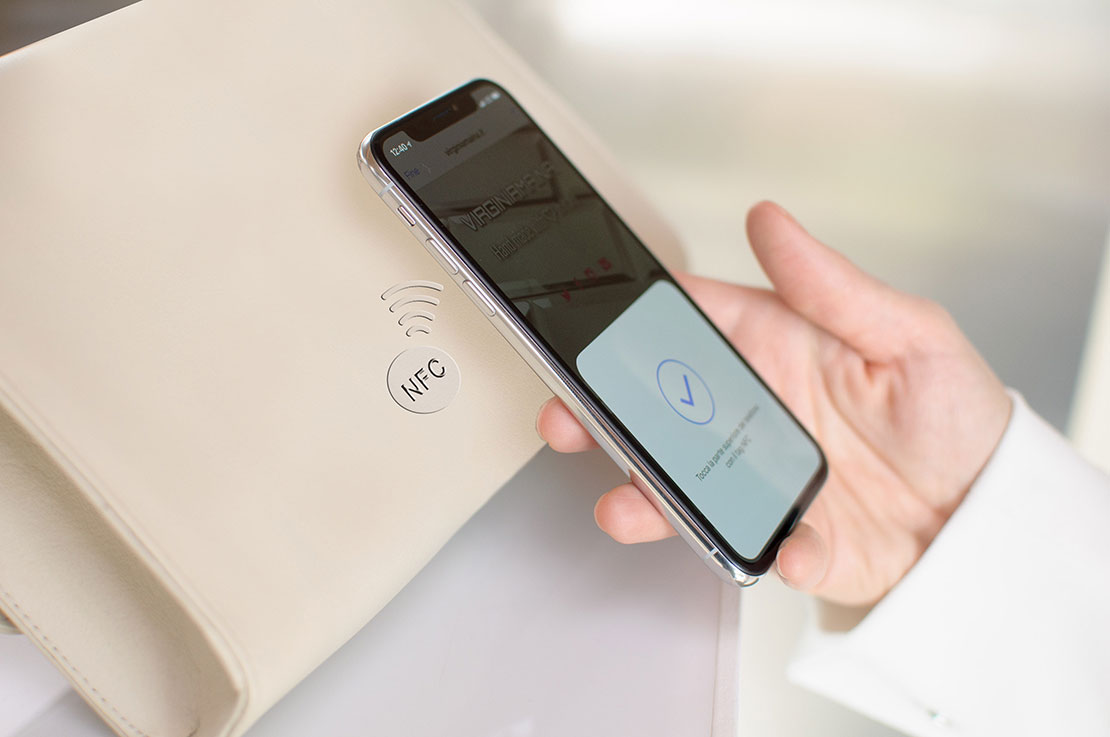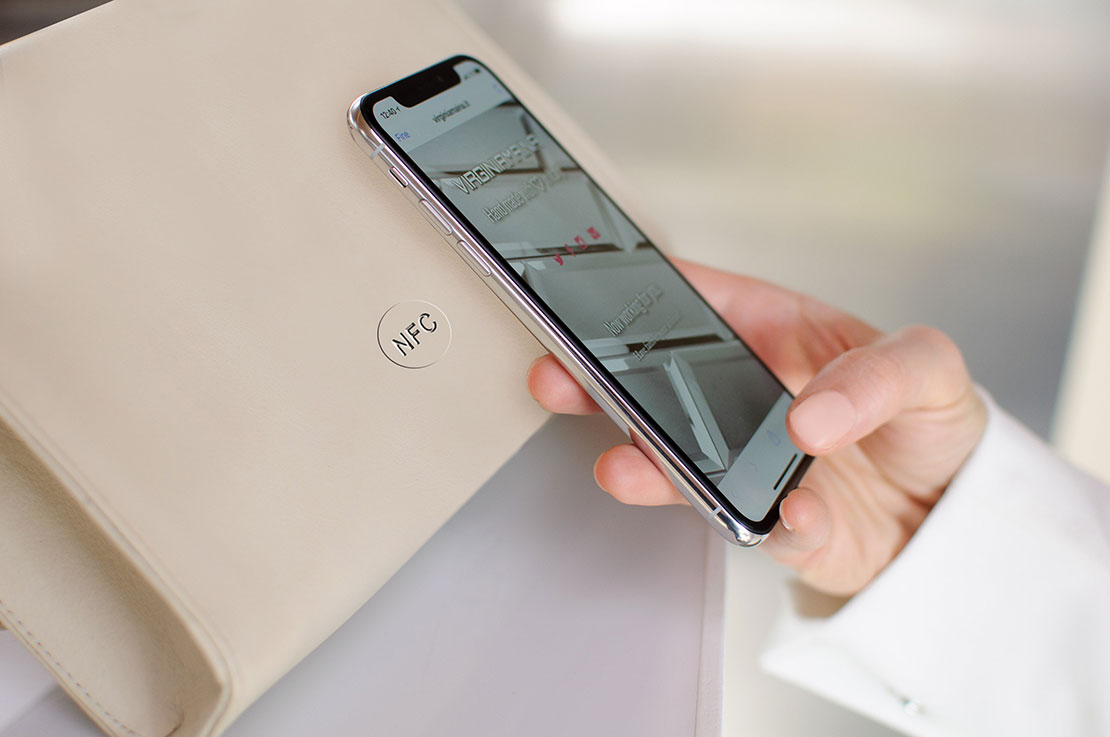 For example, if the NFC tag is set to the address www.virginiamaina.it, every time the smartphone is placed on the tag, you will be sent directly to the website. The tag in the bag is programmed with a link to the website.
Fashion and technology become one and we shape the future through our lifestyle.